We've got the story behind the travelling tin can that calls Burleigh home. The Tin Can Stylist is a stunning vintage caravan specialising in special event hair and makeup on the Gold Coast and surrounding areas – catering for all events from weddings, hens parties, formals, birthdays, and races – you name it, the Tin Can can do it.
The versatile little moving caravan, prides itself on its unique space with beautiful decor and open lighting to ensure special moments are captured. Built by Tegan and her fiancé Tom, the couple envisioned the Tin Can would provide guests with a unique experience stepping away from your standard hair salon. So why not enjoy an exclusive, one-on-one appointment in a private and relaxed environment to receive a pampering hair service like no other? Treat yo'self, ladies!
When you first meet the Tin Can and step inside, you will agree it really is like no hair studio you have been in before.
The story goes a little like this…
The Tin Can started as a 1970's Millard caravan.  Tegan and her fiancé had a vision to create a custom mobile hair studio and after investing in a very special 1970's Millard caravan, they wasted no time on starting the demolition and began to custom build and refurbish from the caravans' original frame.
A lot of very special pieces have been included in the Tin Can van that give it that little extra character and charm. The bench tops have come all the way up from their family's farm Binginwarri, Holbrook NSW, sourced from a Tasmanian Indian cedar wood planted 60 years ago.
The Tin Can's door was revived from Burleigh Second Hand and greets each guest with its rustic charm. The bench seat cushions also come with love, hand-crafted all the way from Wagga Wagga, NSW from Tegan's Nana and Aunt's store 'Simply Stitches'.
The build
Tegan's fiancé Tom built the studio (for Tegan!) with his own hands – uh, gentlemen reading, take note! From start to finish, the studio was constructed in a swift four months!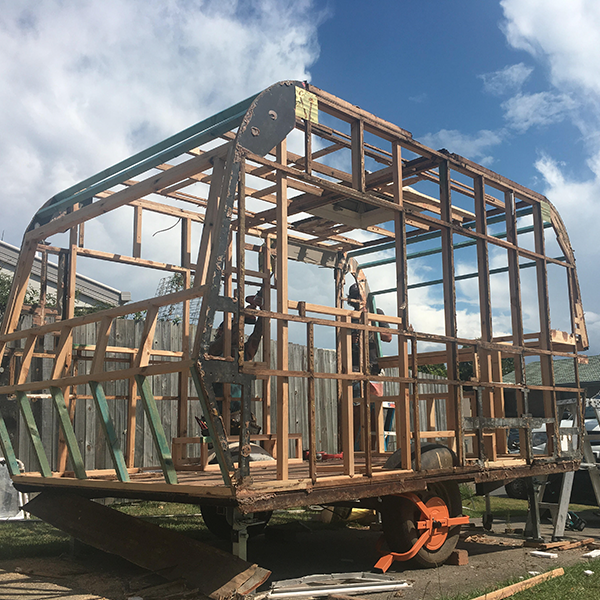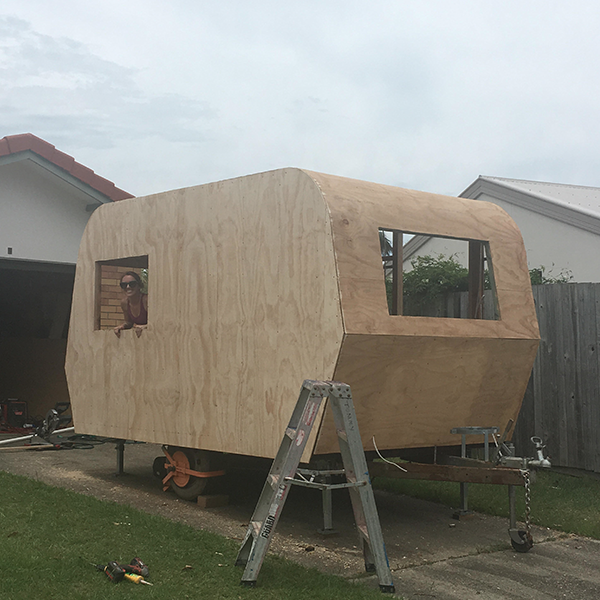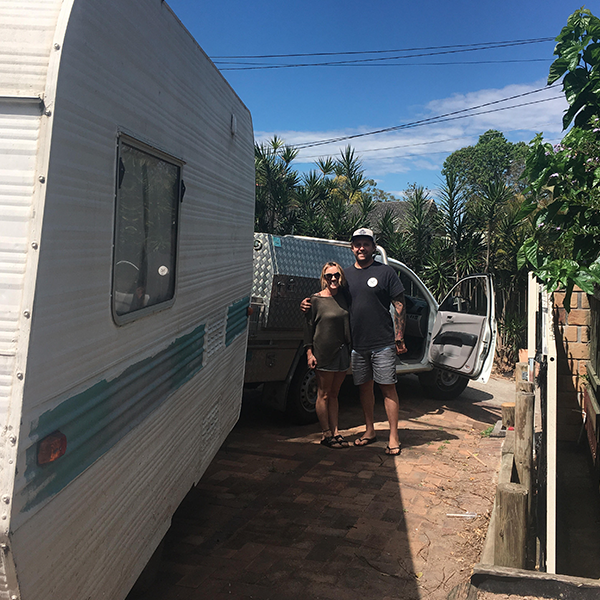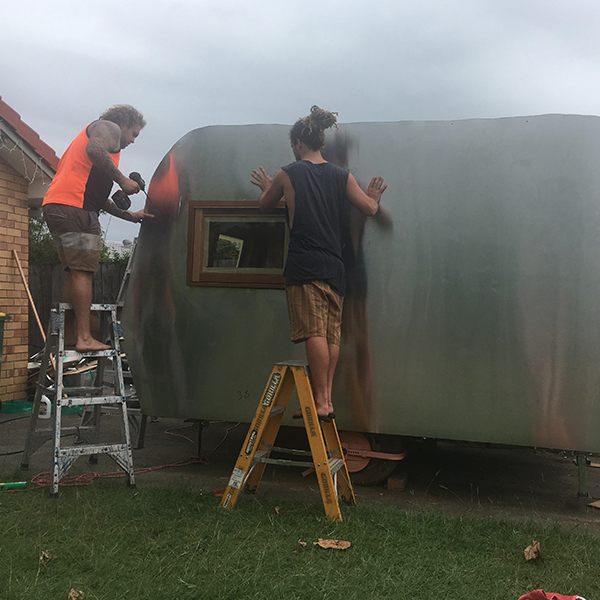 Weddings
And if you hadn't guessed it already, ladies – you're in luck! The Tin Can Stylist is also available for wedding bookings, but note that due to it being a highly sought after little tin can, bookings are typically made 12-18 months in advance.  The Tin Can only books one wedding a day, proving that Tegan's focus is on you and your bridal party.
Bookings
During the week the studio is open for all your usual hair salon appointments at 2/3 Falcon Court, Burleigh Waters. Owner and head stylist, Tegan specialises in blondes, balayage and colour corrections with over 9 years experience. The studio only travels to locations for weddings and events (hens parties, christenings, ladies days, formals, birthdays).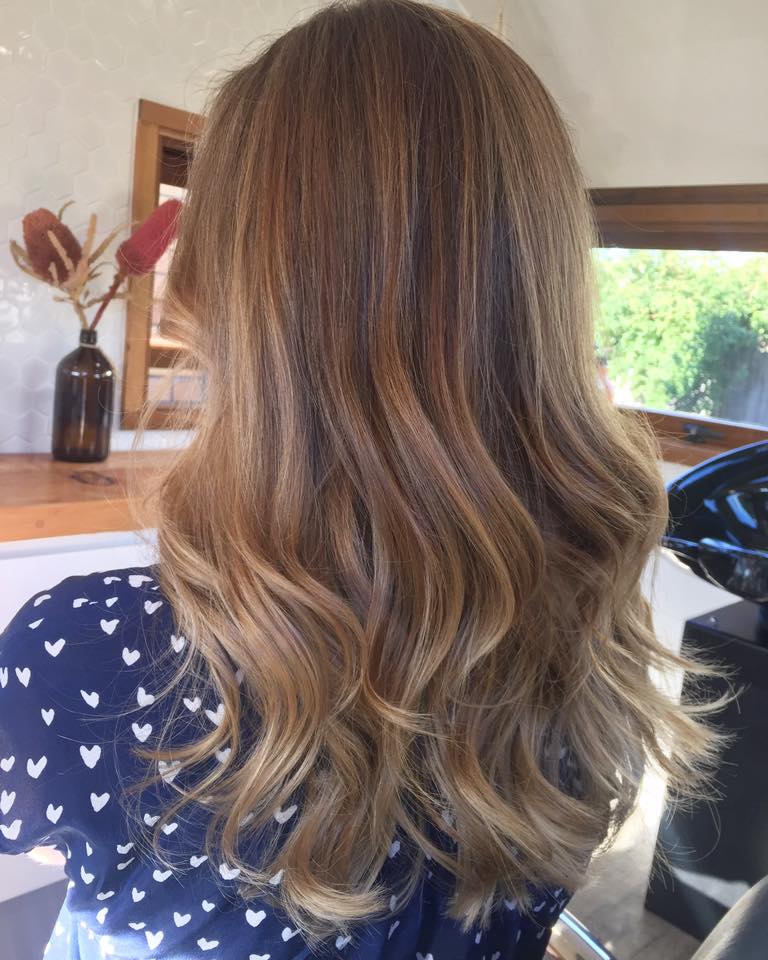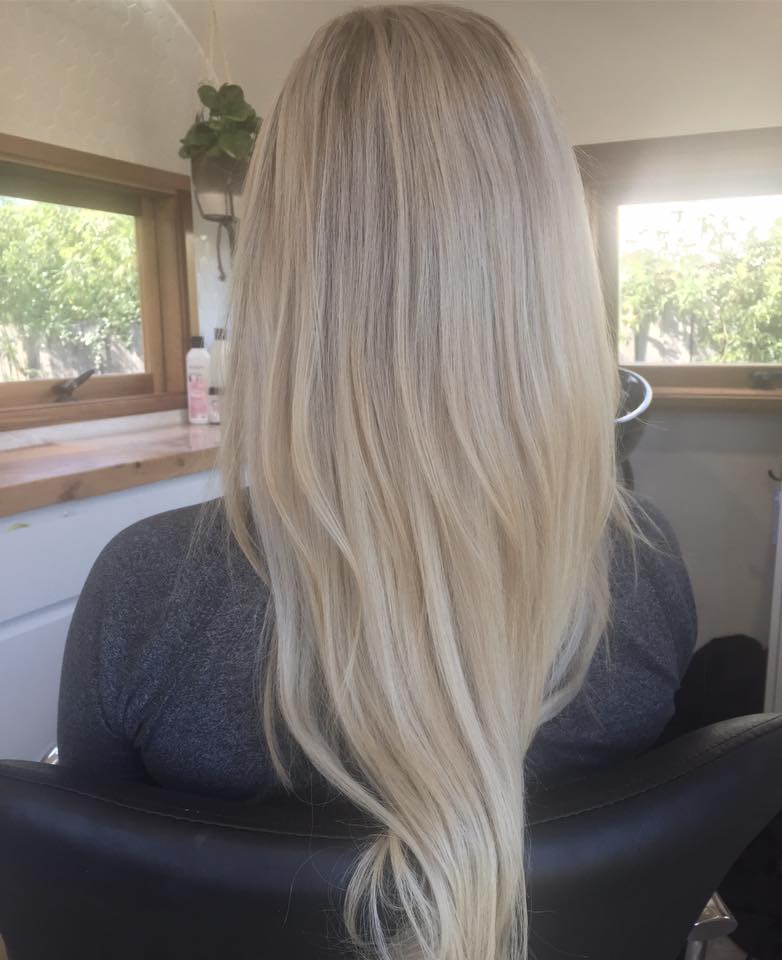 When you first meet the Tin Can and step inside, you will agree it really is like no hair studio you have been in before and we are lucky enough to have it on our doorstep, in Burleigh Waters!
Visit tincanstylist.com.au for pricing and more details. Bookings by appointment only.
Tegan, Owner
tincanstylist@hotmail.com
tincanstylist.com.au
+61 447 711 177
Instagram @tincanstylist
Images: Tin Can Stylist