Aaah, Nobby Beach. The tiny suburb with a local fan club that just thinks the place is great. We can't blame them! With those sandy dunes, boutique stores and a whole smorgasboard of places to eat, Nobby Beach is the Brunswick Heads of the Gold Coast – humble, sleepy and a best kept secret.
So, where should you go when you're in this completely cute spot? Where the locals go, of course! So here you have it, guys and gals, your local's guide to Nobby Beach.
Pinky's
New kids on the block, Pinky's has turned what once was a popular cafe destination into something entirely new. Dishing out American-inspired meals, comfort food and eats for the soul, Pinky's gets two thumbs up from the locals. And if we're being honest, you'd be crazy not to try their eggs benny po boy. Settle in for a cup of drip coffee roasted by Blackboard Coffee Roasters, your choice of naughty or nice dishes and get all cozy in the rustic charm of Pinky's. You'll also be pleased to know that all meats are sourced from the local Nobby Beach butcher, to add a few more community high fives to the mix.
Sparrow Eating House
A fancy share dinner without the price tag? We know just the place. Your guide to Nobby Beach just wouldn't be complete without mention of Sparrow Eating House. With its fresh minty interior and cocktail menu bursting with specialties, enjoy fine dining dishes in a casual setting (there's no three hundred pieces of cutlery here – but that's why we love it). Catch nightly specials like 4 plates for $50 on Wednesday and sink into delectable dishes like sticky slow cooked pork shoulder with crackling crumb or tempura zucchini flowers stuffed with truffled ricotta, pumpkin and spiced honey. Um, yum.
Alba Roses
Stocking a unique selection of seasonal blooms, pots, plants and gifts from cult brands like Rifle Paper Co., Bespoke Letterpress and Voluspa candles, the locals can't get enough of new kid on the block, Alba Roses.  
Cambus Wallace
Hidden behind heavy wooden doors, there's good reason that many of the locals like to keep Cambus Wallace a secret. Peer in and discover this nautical dive bar filled with live tunes, dark whiskey and tasty bites. Your trip to Nobby Beach just wouldn't be complete without stopping into CW for an evening tipple.
Gemellini
If there's one thing we love about Nobby Beach, it's the fact it's spilling with absolute gems and they're all within stumbling distance to each other. So after your pre-drink cocktails, find your seat at Gemellini and let the delicious times roll. Simple, fresh, Italian eats are served with one huge element in mind – quality. Handmade pasta smothered in lamb ragu with crushed tomatoes and parmigiano will take you on a journey through Milan and beyond. Next stop, your selection of woodfired pizzas. Our favourite? The capricciosa with succulent leg ham, a scatter of mushrooms, artichokes, fior di latte, olives and more.
Clean Beauty Market
When Clean Beauty Market set up shop in Nobby Beach, the locals were intrigued – but now they're just in love. And most interestingly of all, each Clean Beauty Market product is actually plant-based (so the animal lovers among us are cheering). The radiant Erin Norden is simply a goddess and has dedicated her world to making ladies feel fabulous. Seriously, if you want proof that these products nourish the skin while beautifying you, look no further than Ez. Whether you're looking for a vegan foundation, body scrub or faux tan, this beauty hub raises the bar again and again.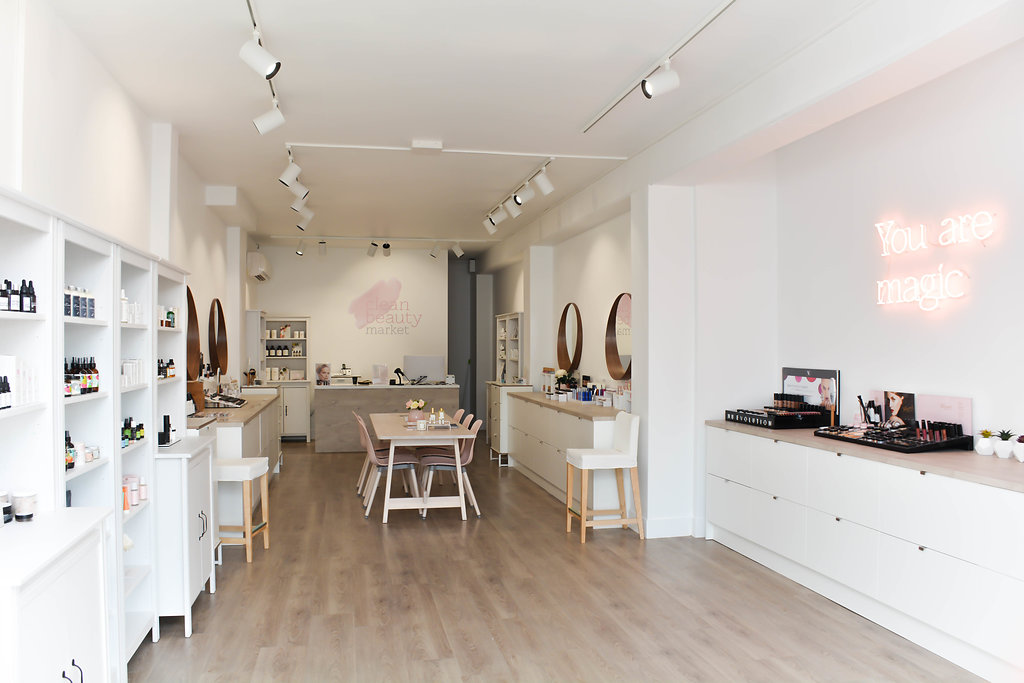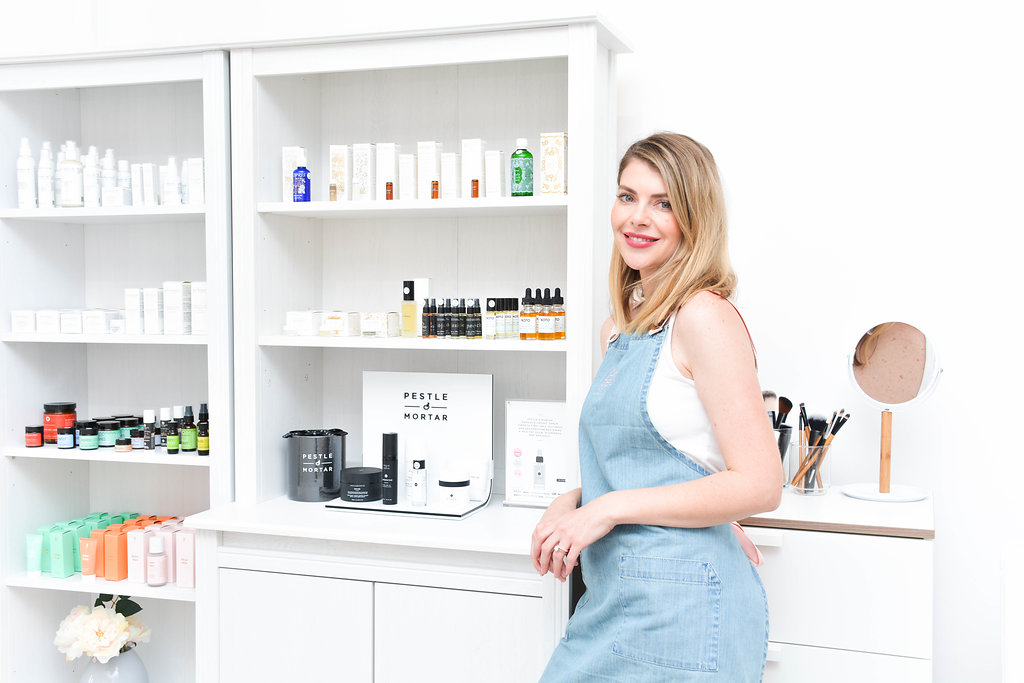 Rare Groove
Just wanna kick back with a couple of records, man? Rare Groove bursts with nostalgic 70s posters, memorabilia and a whole library of tunes. Worth a stop by to have a peek at all of the cool stuff and a chat with local owners who have been in the same store for over 20 years.
About A Girl
You'll find boho, beachy and down right beautiful threads that compliment the coastal Nobby Beach style at About A Girl. Score pieces for your latest killer look and scour the boutique store for your next wardrobe treasure.
Loveloxx
Enjoy a well deserved pamper sesh at Loveloxx Hair and Extensions, Nobby Beach's own boutique salon. With over ten year's experience, Alice Corbett and her team have snipped and styled looks that seriously turn heads – is yours next?
BSKT
These guys are the founders of Cocowhip – need we say more? A healthier option in our guide to Nobby Beach, BSKT offers deliciously hearty breakfasts like the Navajo Native with lemon myrtle essential oils drizzled flatbread plus free range eggs, tomato salsa and avo. Or, give into temptation with buckwheat and banana pancakes with wild berry compote, vegan honeycomb and coconut ice cream. Open for breakfast, lunch and dinner (Friday and Saturday only), a trip to BSKT is the perfect side dish to your seaside stroll.
Fire Cue
Headed by family man and all round charismatic dude, Adam Dundas Taylor, Fire Cue is the dimly lit BBQ bar your heart has been yearning for. Come in for ribs night, the signature kingfish ceviche or a specialty from the grill like charcoal prawns or thinly sliced Wagyu steak.
Your local Asian chow down spot is set smack bang in the middle of Nobby Beach.  Look for the rustic circle cut out doors and nestle inside for serious chow down time.  Asian dishes with modern twists, yeah, we can dig that.
Grill'd
Scooting into one of the largest spaces on the Nobby Beach strip, Grill'd has made itself right at home. Deliciously crisp fries, your choice of tasty burgers and little booths to hide with your date in. As a bonus, they're open late to satisfy your insatiable burger cravings once everyone else has closed for the night.  
Photo Credit: Destination Gold Coast (BSKT) and Pinky's