It's pretty obvious that we love our coffee on the Gold Coast.  Waking up to a fresh brew, heading out for an early Sunday pick-me-up or sinking a latte over chatter in the winter's sun – we want it all!
And with our newfound awareness of the little things we can do to reduce our caffeine-laced footprints, Gold Coast businesses are rolling up their sleeves and doing their part for Mother Nature because they're legends like that.  BYO cup initiatives are making a huge difference to disposable cup alternatives and if you think about it, how many coffees have you had on the go throughout, like, your whole life?  Scary, we know.  But now's your time to make things right again by bringing your own coffee cup to a Gold Coast café near you!
Thanks to the uprise of planet-loving movements, significantly sparked by ABC's War On Waste and conscious sippers like Responsible Cafes, your favourite local brewers are bringing the goods and making changes to our local café scene in a huge way.  So get amongst the goodness peeps with these Gold Coast café's making waves with eco-friendly coffee initiatives.
Blackboard Coffee
As usual, Blackboard Coffee is stepping things up a notch with their trend setting antics, alongside a bunch of other Gold Coast cafes.  Beginning earlier this month, the guys at Blackboard are now giving out 50 cent coffee discounts when you bring your own cup.  Blackboard Coffee also offer biodegradable coffee pods, so your good deeds can extend to your in home warm ups too.  Milk chocolate and berry flavours combine to give you that much needed morning pick me up, while skimping on the plastic!  Big believers in the impact that small changes can make on the bigger picture, Nick and Marc are spreading the word that the planet needs YOU, so go and show them some love ASAP!
Get there: 7/240 Varsity Parade, Varsity Lakes
Web: blackboardcoffee.com.au
Mr. Bengel
Listed with Responsible Cafes, your favourite Palm Beach hangout, Mr Bengel is all for reducing our waste habits.  That's why these guys are offering discounts to customers who supply their own cups for takeaway or have-in coffees.  "We think that people making mindful choices should be rewarded," says Justine Tompsett, co-owner of Mr Bengel.  "For us, we believe that if everyone makes little steps towards making a difference, it all adds to the bigger picture.  There's no use making one big drastic change – our impact comes from all of those little changes we can make in between.  Joining with Responsible Cafes is totally free and gives locals access to a list of local cafes making positive differences."  Mr Bengel is also soon to stock a range of unique reusable coffee cups – so stay tuned!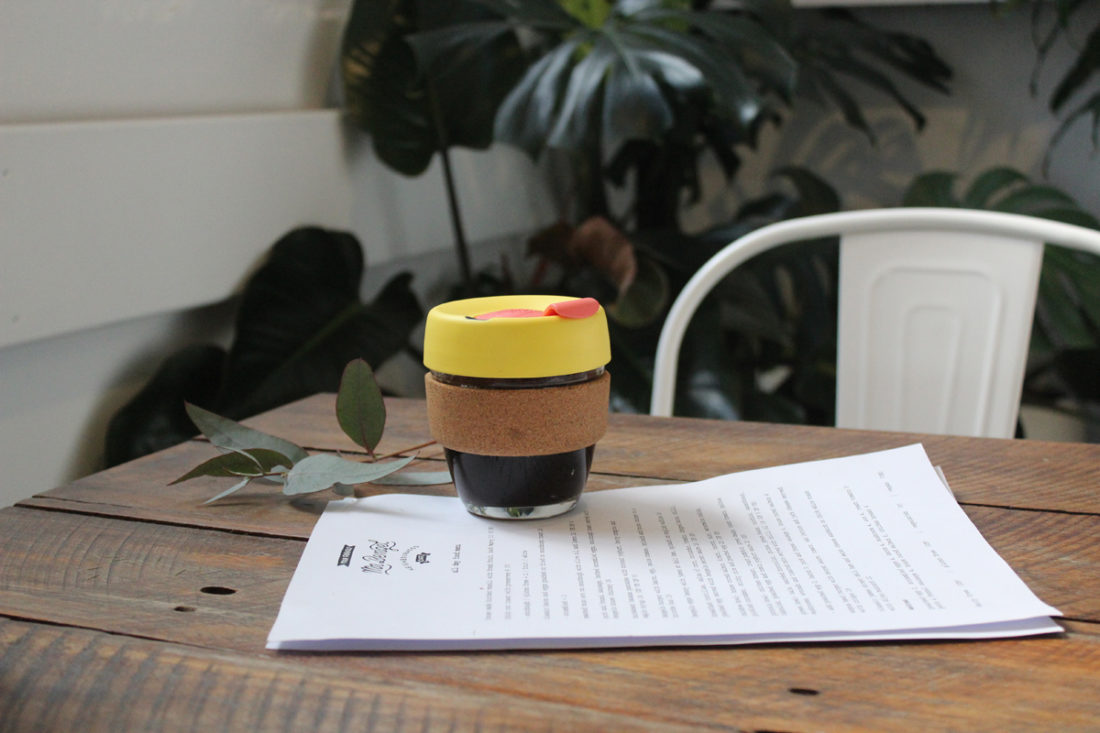 Get there: 1099 Gold Coast Highway, Palm Beach
Facebook: /mr-bengel
House of Hubert
Breakfast, lunch and dinner never disappoints at House of Hubert.  This Tugun hot spot has a farm to fork approach to delicious menu items such as Harvest Bowls, with their sweet potato, beetroot, baby carrot and pumpkin seed mix, and your choice of chicken breast or lamb shoulder to top it all off.  Too, these guys are all about keeping our oceans beautiful.  "We've long been an advocate for keep cups and BYO drink containers," says owner Candis Edgar.  "It's a huge conversation at the moment with reports suggesting more plastic will be inhabiting our beautiful ocean than fish by 2050."  Their cosy seaside spot is offering 50 cents off of your coffee order when you bring your own cup.  "People are loving it," continues Candis.  "Our paper straws are also sparking conversations about reducing single use plastic.  We live so close to the beach and need to do everything we can to reduce our waste!"
Get there: 5/5 Toolona Street, Tugun
Web: houseofhubert.com.au
Oliver and Edie
Having launched their website earlier this month, Gold Coast's own Oliver and Edie are bringing eco-friendly goodness straight to your home.  Do you love your pod machine but hate the plastic mess it leaves behind?  We feel you.  Now with Oliver and Edie's biodegradable coffee capsules, you'll be waving goodbye to waste and hello to a delicious planet-friendly coffee blend.  Stocking Certified Organic and Rainforest Alliance beans as well, these coffee addicts will stop at nothing to ensure that you're enjoying a great tasting brew that's helping the planet, every time.  O&E wholesale to café's so getting your neighbourhood joint amongst the action has never been easier.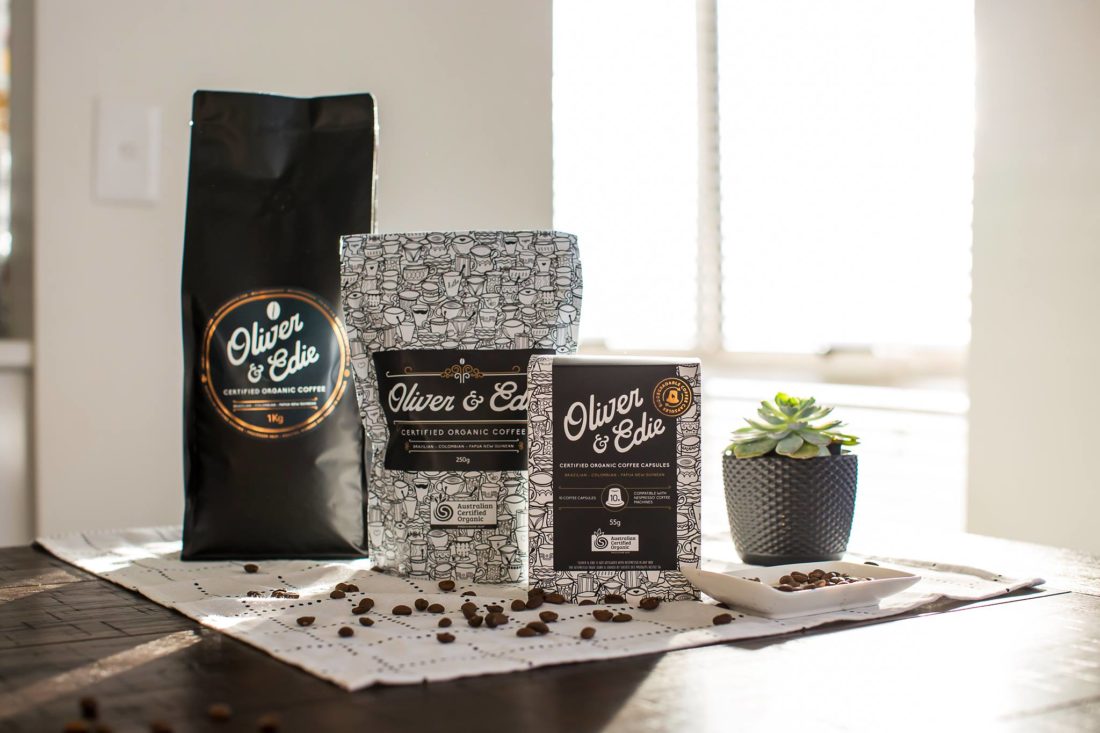 Web: oliverandedie.com
Joy Beans
Killing it with their homely feel, fresh blooms and vegan ice cream, this Burleigh Heads café is already renowned for their eco-friendly vibes and delicious eats (gourmet toast and raw vegan treats anyone?).  And earlier this month Joy Beans made a huge announcement.  Fully on board to take action against the war on waste, Joy Beans now offers six free coffees for every JOCO cup purchased in store.  So not only can you re-use your cup, but you'll also have your coffee refilled free of charge six whole times!  Wanna know the best part?  JOCO cups are made by an Australian crew and have some pretty cute styles for you to guzzle out of.  Boom!
Get there: 18/109 West Burleigh Road, Burleigh Heads
Web: joybeans.com.au