Award-winning artists Lara Scolari and Amica Whincop will exhibit their exclusive VOYAGE collection at Southport's Left Bank Gallery on show from July 28 to August 31.
The exhibition showcases the talent of both women in exploring a visual language that mimics the forms of the natural world.
A prolific action/gestural painter, Lara Scolari's coveted artworks are beautiful in organic form, line, shape and composition. Lara's striking original artworks are now represented in public and private collections throughout the world.
Amica Whincop, an alumni of Brisbane's Queensland University of Technology, has had her works featured on The Block, Grand Designs Australia and Channel 9 Postcards. Born in Germany, Amica has spent several years traveling the world before settling in Brisbane.
Their abstract impressionist styles complement each other, as well as the perfect imperfections found in nature. Their works convey a sense of energy found at both ends of the spectrum, creating an enlivening space, as well as a resting place.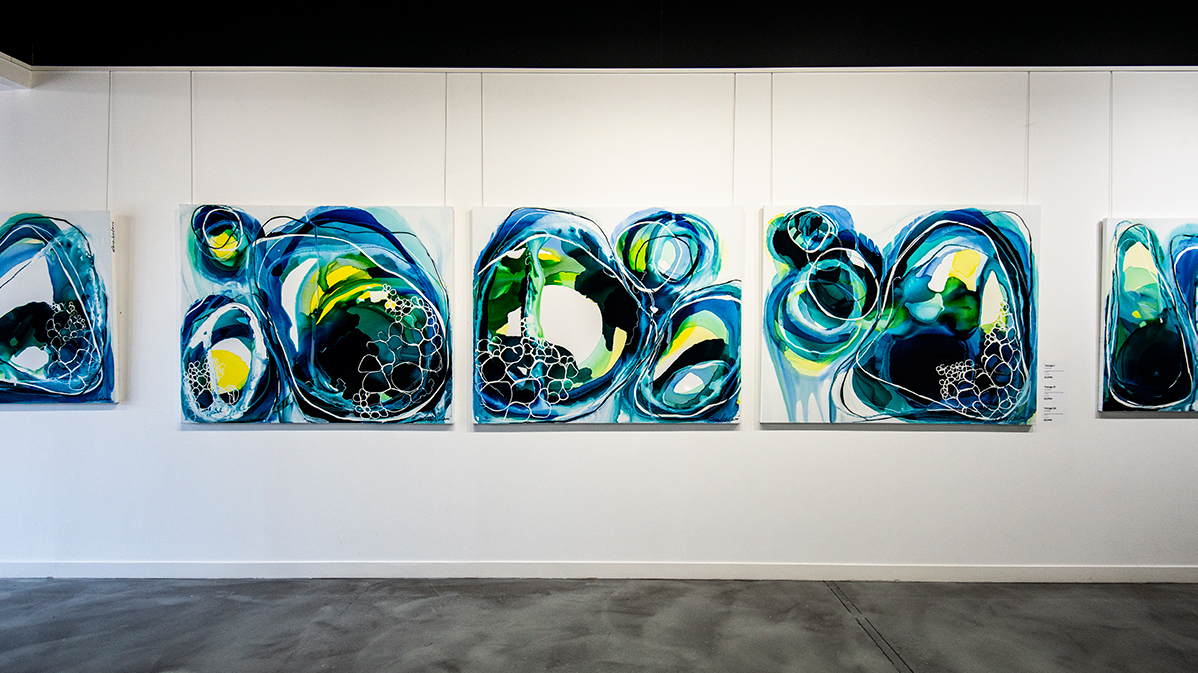 Established in 1990, Left Bank Gallery has positioned itself as South East Queensland's premier contemporary gallery space and features a 400 square metre warehouse including a fine art printing studio, a workshop space for learning art, and a gallery showcasing emerging and established artists from around the world.
Don't miss these vibrant and energetic pieces on display at Left Bank Gallery now and until 31 August.
Location: Left Bank Gallery, Unit 32, 19 Warehouse Road, Southport. Free entry.
For more information, visit the website.